Come to the «Easy English for Kids» speaking club and get «Like»
15.06.2021 11:15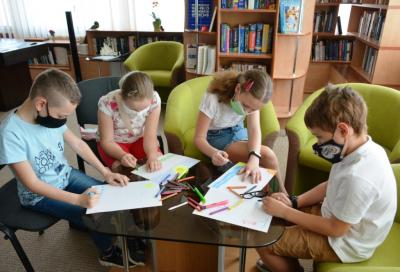 A few years ago, French engineers presented a 'smart umbrella' which warns the owner about the weather changes. Fifteen minutes before the rain, its pen flashes blue. The gadget receives information by connecting to an Internet app. This summer, many Kherson residents would find useful such a device. The young members of the kids speaking club at Window on America in Kherson shared their impressions about what kind of weather they like and why. They drew their favorite weather, and everyone got a «Like» from each other.
An hour of the meeting passed in the form of a game, with riddles and playing cards. Everyone could listen and repeat new English words correctly with the interactive Smart Koala audio pen. The children had a good time, improved their vocabulary.
We are looking forward to the next meeting in a week!