Easy English for Kids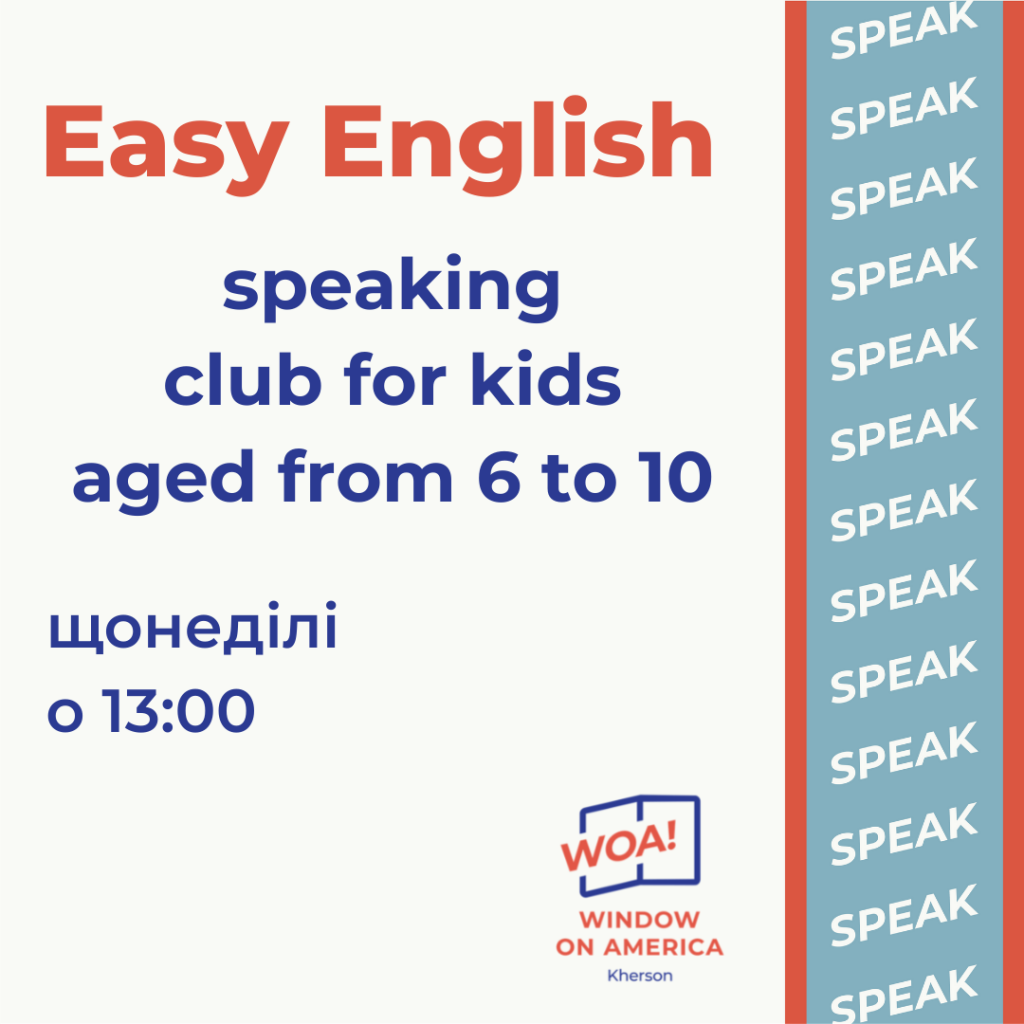 Easy English for Kids speaking club invites children from 6 to 10 years old to have fun in English. During our speaking club meetings the children will:
- learn to speak English;
- enrich their vocabulary;
- have favorable conditions for overcoming the language barrier;
- learn some English grammar rules;
- enjoy a lot of fun games, as well as free and easy communication.
Easy English for Kids club is aimed to involve children in speaking English from an early age by making their learning interesting and easy.
Time: Sunday at 13.00.
Club start date: May 16, 2021.
We wait for you in Foreign Languages Department!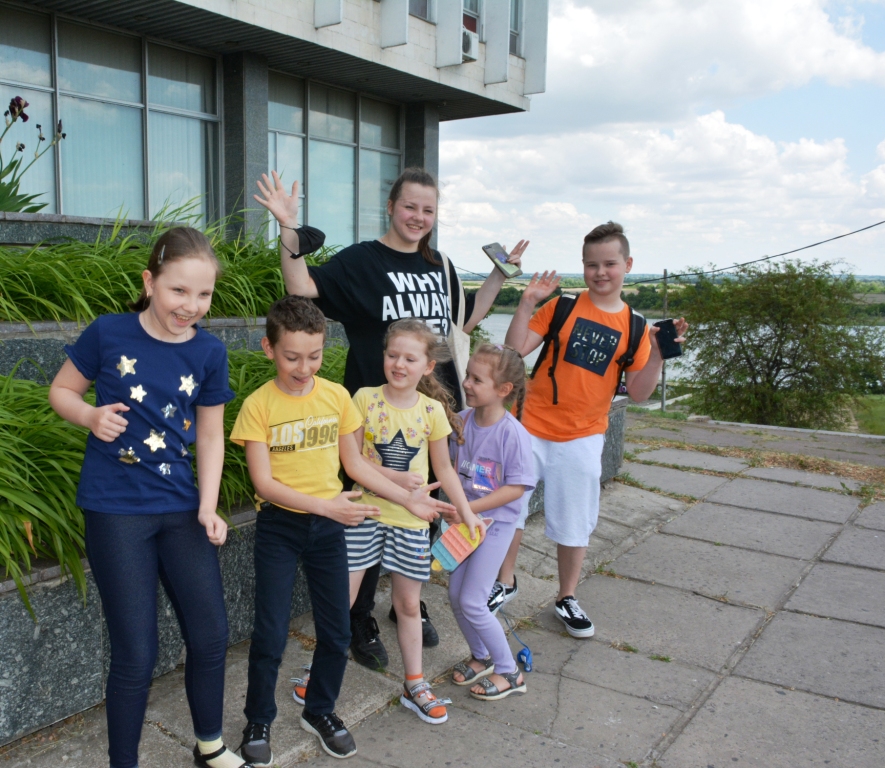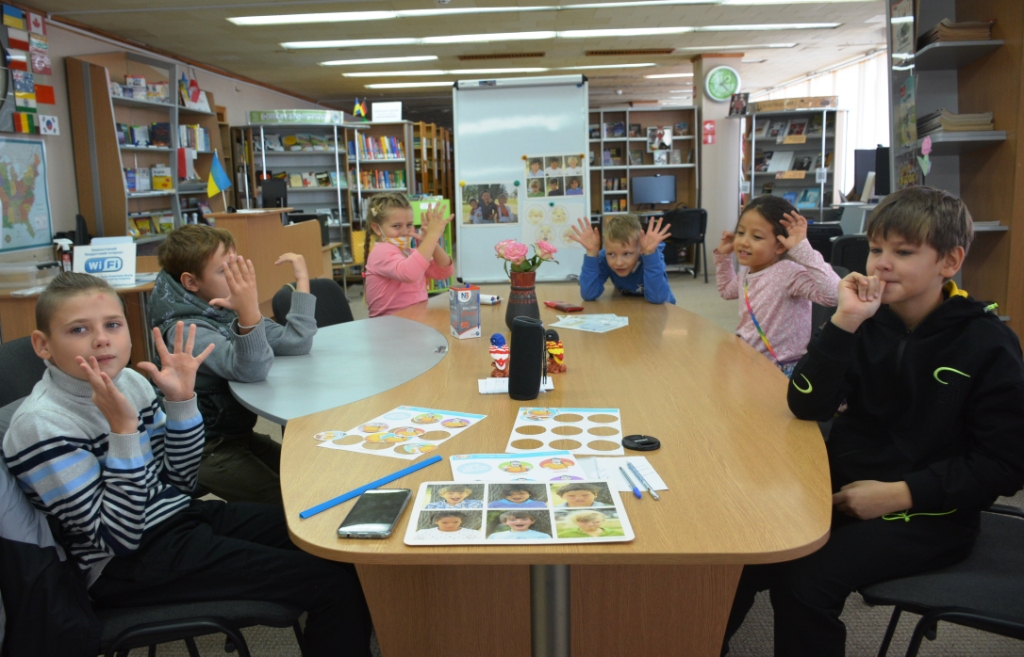 Club meetings in the news:
Merry Christmas and Happy New Year! (19.12.2021)
Saint Nicholas – December 6th or 19th? (12.12.2021)
Season of Gifts and Holidays (5.12.2021)
How Thanksgiving Helped Us to Speak English (28.11.2021)
Our Favorite Holiday (21.11.2021)
STOP Inattention (14.11.2021)
Autumn English Party (7.11.2021)
Ghosts, Witches, and Other Spirits (31.10.2021)
A Good Habit to Visit the Library (24.10.2021)
Game Day at the Easy English for Kids Speaking Club (10.10.2021)