How Thanksgiving Helped Us to Speak English
29.11.2021 12:50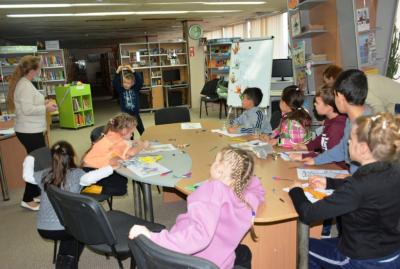 Every year on the fourth Thursday of November, the United States celebrates Thanksgiving. On this day, families and friends get together for a meal, which traditionally includes a roast turkey, stuffing, potatoes, vegetables, cranberry sauce, gravy, and pumpkin pie. Often several generations especially come from different parts of the country to the house of the oldest relatives. During the festive dinner, everyone present says words of gratitude for what happened in his life.
During the meeting of the Easy English for Kids club, the participants learned the history of this holiday and revised English words related to Thanksgiving. Everyone circled and cut out his palm and wrote on it words of gratitude to the closest people. Our visitors were also enthusiastic about the Crocodile game, where kids showed English words with movements and mimics.
The children had a good time, improved their vocabulary, and they are looking forward to a new meeting in a week.
See you soon!