For School Teachers and Pupils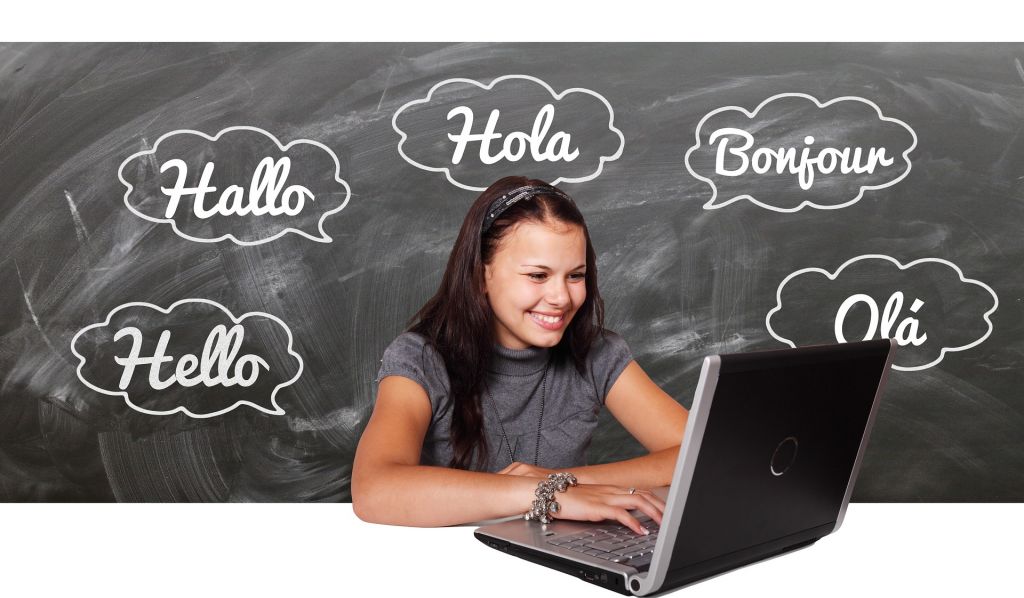 Useful online resources for English language teachers:
Online periodicals for English language teachers: http://americanenglish.state.gov/english-teaching-forum
Learn and improve English using the BBC site: http://www.bbc.co.uk/programmes/b01r9cr9.
Voice of America website to help to learn English: LearningEnglish.voanews.com
Free quizzes, lessons and online conversation classes for English language learners: https://www.eslvideo.com/
http://www.bbc.co.uk/learningenglish/
8 interesting sites for English language learners
This site may be useful for those who want to integrate current events into their lessons. Every two days, Sean Benville, a teacher, presents new educational materials based on news. The lessons are divided into two categories: simpler and more difficult. Each has audition exercises, dictation, and lexical tasks. Besides, Benville provides a lot of other materials he has developed, such as a compilation of American Presidential History, celebrity lessons, and movie characters.
2) Film English
Videos can make lessons brighter and more interesting. More than 80,000 teachers download short stories and lesson plans there every month. The site presents a variety of films: both about a fun vacation in Barcelona and the problems of English agriculture. In addition to the tasks recommended before and after watching the videos, you can also find a short movie language guide.
If you teach a foreign language, you have a direct opportunity to influence at least your students' awareness about certain issues. The Disabled Access Friendly volunteer project provides teachers with free tutorials on disability issues. All levels of lexical complexity are covered: from the beginner to the most advanced. There is also material for different age groups.
4) Dystefl
Dyslexia is a selective impairment of the ability to learn, read, and write. If students are very confused and do not distinguish words that you think it is time to distinguish, they may be exposed to this disorder. A special guide has been developed to help them to overcome these violations. It analyzes the statistics of the spread of dyslexia and details the methods that facilitate the perception of the language by those who are predisposed.
5) Listen Up
It is difficult to learn to understand different language accents if you only listen to one teacher at a time. For example, the Texas pronunciation is not at all like New Zealand and the Chilean version of English. The creators of the free Listen Up app recorded ten interviews with English-speaking people from different countries and divided them into difficulty levels, like in a computer game. If you do not answer the question correctly after listening, the audio file is repeated over and over again until you understand. The question is with surprises, so even those who are fluent in the language will not be easy to answer.
This resource is for those who want to bring up the pronunciation. The app has the form of a game. You can listen to words as a warm-up and choose from two similar variants as they are written (for example, "walk" or "woke"). The most difficult part of the game is where you have to talk yourself. Here are the rules: first you listen to a native speaker and see its amplitude-frequency response, and then record yourself and compare your version with the original.
The site offers you to tune into English with the help of music. It was created by Fergal Kavanagh - he is not only a language teacher but also a DJ. Music is easy to remember, makes both brain hemispheres work, and creates a good mood. You can record dictation songs, sing karaoke, find lyrics, and guess what songs are on the charts on the Kavanagh website.
By reading this blog, you will be able to learn about the various ways to practice English daily. For example, you can find there sites like Dreamdoze (Social Network of Dream Interpreters), 60 Second Writing Activity, Voscreen (here you can upload your videos in English, and other users will advise you about your pronunciation), Bookoven (learns to look for errors in texts and correct them) and Speech Accent Archive (site for adaptation to different accents).
Online Resources to Help French Language Teachers:

For those who want to learn or improve their German language skills:

https://www.goethe.de/ins/ua/uk/index.html
http://www.hueber.de/tangram-aktuell/