Is It Possible to Speak English Without Knowing Grammar?
13.12.2021 20:19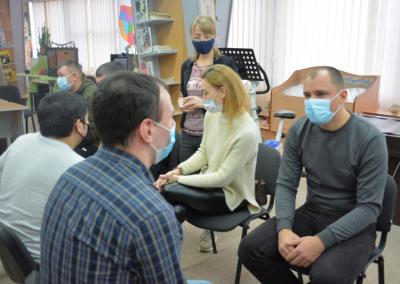 Learning grammar is not most important at the meetings of the English for Everyone Speaking club. However, grammar helped the participants dream about the past during the next event. The audience used conditional sentences to talk about unrealistic (almost unrealizable) desires and expectations. They answered the following questions:
- If you could ask for any present for the New Year, what would it be?
- If you had superpowers, what would they be?
- If you could choose the family you were born in, would it be a wealthy or usual family?
And many others.
As always, Nina Kachmar, the club's facilitator, suggested talking in large groups and pairs so that everyone could speak as much as possible and get the most out of our Sunday meetings.