Mathematics is the Queen of Sciences
28.09.2021 16:22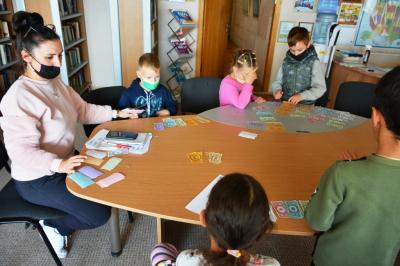 The knowledge of mathematics is significant in today's world. Those who want to connect their future job with English or computer science should know mathematical operations and concepts in English.
The speaking club «Easy English for Kids» members learned mathematical notions with the help of the smart audio pen Smart Koala. Each child tried the role of a teacher giving tasks to others. Our visitors have learned to name geometric shapes, numbers up to a hundred, and count money. Classes were interesting, fun, and the time flew by quickly and usefully.
We wait for you at the new meetings.