On the Summer Wings
01.06.2021 14:39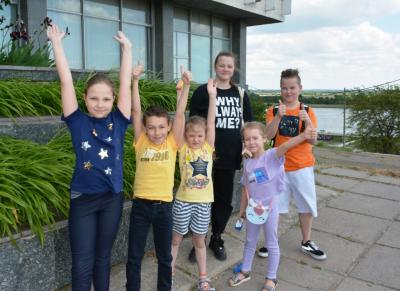 On the wings of summer, Window on America center entertains and helps children develop their English language skills. During the Easy English for Kids speaking club, young participants talked about what they like to do the most during vacations. Together with volunteer Victoria, they played Guess the word, Scrabble games and guessed the ingredients of summer dishes.
Later that day, members of the online club Good Reads read and translated the story Plates, Quakes, and Glowing Magma. The children study the structure of our planet at school, and they already know the causes of earthquakes. Now they have read this material in English and got acquainted with new words and expressions.
Join and improve your English with Window on America!