Speed English: Fast but Effective English
30.11.2021 15:22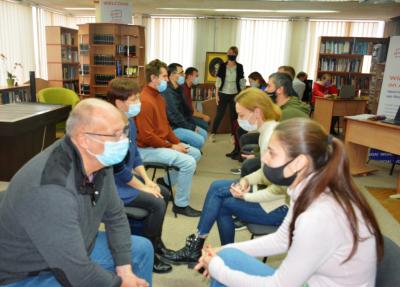 Speed English is a pair communication, one of the few that allows you to practice dialogic speech. This work significantly increases the number and duration of speaking English: 10 participants (instead of 1-2) talk simultaneously. The interlocutors use the language freely, as well as cooperate, help each other. The control of the facilitator is almost invisible.
The members of the Speaking club at Window on America in Kherson are always happy to use this format as they are interested in learning to speak fluently. In addition, it relieves psychological stress: the audience is less worried because they work with a partner and not in front of the whole audience.
During the next meeting, Nina Kachmar, the club's facilitator, offered to discuss personal preferences. Thus, we planned the topics of future meetings because everyone decided what was most interesting for him.