Culture of Responsible Consumption
19.04.2021 14:50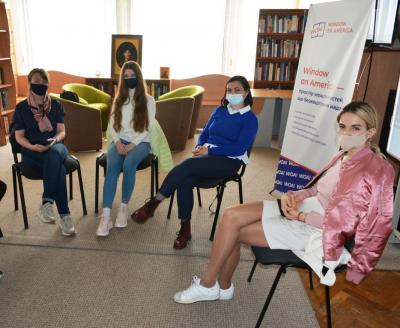 Responsible consumption is a vital topic among economists and ecologists today. Those who care about nature see buying less clothing and appliances as one of their responsibilities. During the next meeting of the English Speaking Club during a regular meeting at Window on America in Kherson, the participants talked about this environmental topic, namely how we get rid of unnecessary things. Thanks to the participation of foreign guests, we also learned how it happens in the United States and Argentina.
By the way, those who want to know more about this topic can read the book "Zero Waste Home" by Bea Johnson in the Foreign Languages Department. You will practise your English at the same time. The author of a popular blog of the same name gives simple tips on reducing the impact on the environment and improving your life with the principle of 5 Rs: Refuse, Reduce, Reuse, Recycle, Rot (and only in that order).
The next meeting of the Speaking club will take place at the usual time - on Sunday at 11:00.