Homework
19.08.2021 12:00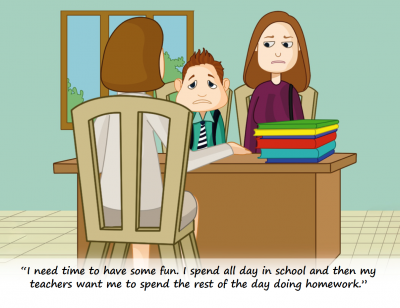 «Homework Yuck» is the story for the Good Reads online club at «Window on America» in Kherson. It tells us about a boy who does not want to do his homework and, thanks to his ability to express his thoughts to teachers, the hero achieved reducing homework after school.
Our children will start to study very soon, so it's time to figure out the reasons why they don't want to do homework. Just don't think that your child is lazy or does not understand assignments. The only reason is that he is a child, and the task is an adult - to teach and educate them. And each of us should respect the needs of the students, also between teachers and learners need to build rapport.
Oles Honchar Library wishes you successful preparation for the academic year!