Ice Cream is Happiness Condensed
29.06.2021 15:46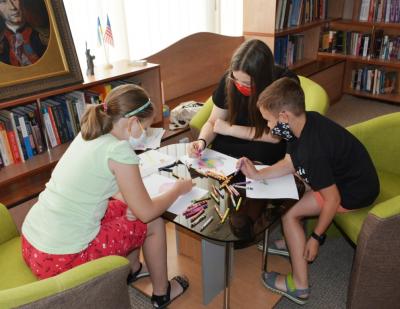 All children look forward to summer vacation. It's the time for the sea, river, fruits, outdoor games, and ice cream, of course.
During the next meeting of the Easy English for Kids club, our little members drew the ice cream of their dreams. They also learned many new words, repeated the colors and flavors.
These sweets were first made in Ancient China 5,000 years ago. Their recipe was far from today. It was just pieces of fruit mixed with snow and ice. They say that nowadays we can find the most delicious ice cream in London, Paris, and Rome. Let's try?