The Project "Information Comfort Area" Continues
17.11.2021 15:24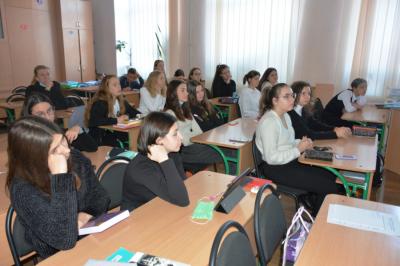 The next event of the «Information Comfort Area» project took place offline. The librarians visited students of Kherson gymnasium № 6 and told them about the concept of academic integrity and types of plagiarism. This information was especially relevant for high school students because they had already written the first essays and researches.
Oksana Zolotukhina, head of the e-library department, spoke in detail about the differences between plagiarism and copyright infringement. Tetiana Donchenko, Window on America in Kherson coordinator, provided practical advice on how to correctly quote and paraphrase the results of other people's research.
The event had a format of practical training because its participants learned to distinguish the types of violations. There was a discussion on plagiarism. We spoke about moral norms and administrative penalties. We are sure that the event was a significant step towards improving the academic culture of those present.