What is love for you?
14.02.2022 13:35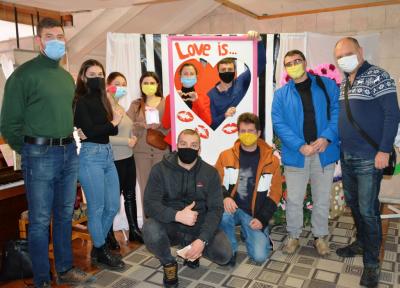 Love soars in the air on Valentine's Day and during the English Conversation Club at the Kherson Center «Window on America». Although everyone agrees that love should be felt and celebrated every day, we do not always remember it. So at least on this day, express your love for family, friends, and, of course, your other half.
Historians believe that this holiday is associated with many Valentine the patron saints day. However, there is also a possibility that they could be the same person! Namely, a simple doctor and priest Valentine, who married lovers, despite the ban of the emperor Claudius II. Our English lovers are well acquainted with these legends, so they expressed their opinions and discussed many issues related to this holiday. Join the conversation club and enjoy the cozy atmosphere and socializing. We are waiting for you!