Types of Questions at the English Grammar Club
03.04.2021 15:30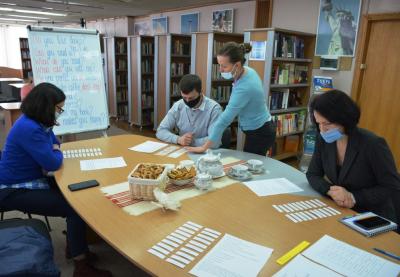 What to do when there are too many questions? Window on America in Kherson suggests you enjoy delicious tea and study the types of questions in English. They are:
1. General Questions
2. Special Questions
3. Alternative Questions
4. Disjunctive Questions
5. Subject questions (Who…? What…?)
We don't use about half of these types of questions. The reason is not only because they are used in specific situations. We rather don't have the practice. Therefore we dedicated an hour of the meeting to this topic. The bonus was the question–answer communication with tea.
We will be happy to see you at our Grammar clubs every Thursday at 15:00 in our library!