Going Beyond the Rules
08.02.2021 14:40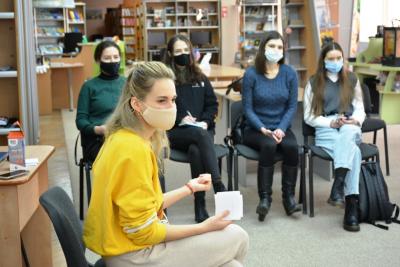 It turns out to be exciting and useful to go beyond the usual Speaking club at Window on America in Kherson. The communication was very intense when during the next meeting, we replaced the traditional topic discussion with the questions suggested by the participants. Namely:
- Why do you study English?
- Tell a funny story about how you learned English.
- Who do you see yourself in 5 years?
- How has the pandemic affected the way you spend your free time?
- What does higher education provide? and others.
Join our speaking clubs every Sunday at 11:00 and suggest your question.