Why does the library need a Bike Book Desk?
03.06.2019 14:18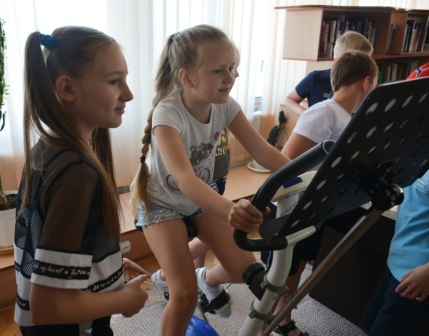 There is no doubt that the book is useful for the brain. Reading does a number of things that helps to heighten overall brain function and increase memory. On the other hand, the exercise (fitness) bike helps to stabilize the heart rhythm, strengthen the muscles and nervous system. A fitness bike is a way to eliminate negative emotions and improve your mood.
You will not believe it, but the Bike Book Desk combines a positive reading effect with the benefit of a fitness bike for your health and your heart. Now, such device is available to all library users and is located in Window on America center on the 3rd floor.
Welcome!