Cats VS Dogs
27.01.2020 12:15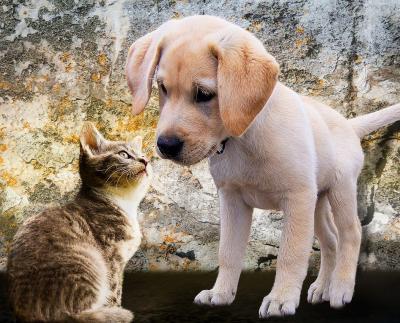 On January 26, the participants of the next meeting of the English Speaking Club at Window on America in Kherson, the facilitator is Sarah Rosenthal, Peace Corps volunteer, spoke about the pets. Someone likes dogs, the others prefer cats, but according to surveys, 94 % of pet owners say their animal pal makes them smile more than once a day. Our visitors discussed the following questions:
- What role does a pet play in your family?
- Should pets wear clothes?
- Do animals have emotions and what do animals think about? ?
- What makes your pet happy?
As in the United States, where nearly 80 million households have a pet, in our Ukrainian families, pets are almost family members. At least every visitor had photos of dogs and cats on the phone that we were happy to share.