Student Engagement for English Teachers
04.09.2019 15:33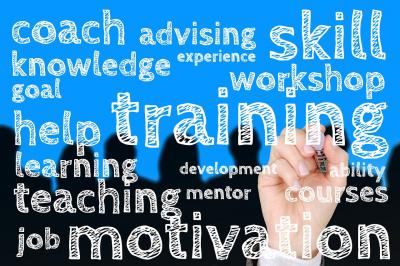 Once again we congratulate all teachers and students with the beginning of the new academic year!
Traditionally, in early September, Foreign Languages Department and Kherson Window on America Center are visited by English and German teachers. They take advanced training at Kherson Academy of Continuing Education. This specialist day was quite unusual, because we had the chance to meet Marie Snider, English Language Resident at America House (Kyiv) via video chat. Our invited guest held a practical training and a presentation "Student Engagement for English Teachers". In addition to the specific exercises and types of work suggested by Marie, the attendees were also able to share their own experiences. After the presentation, the teachers tested the "Four Corners" interactive exercise. In this task, students have the opportunity to express their own opinion, to listen to the arguments of others and to move.
Steps:
1. Present a statement, issue, or question.
2. Provide four different responses, and place one response in each corner of the classroom.
3. Give students at least 10 seconds to think on their own ("think time").
4. Ask students to choose the corner with the response that best represents their point of view.
5. Ask students to pair with a classmate in their corner and share the reasons behind their decision.
6. Ask each group to come to consensus and select one person to share the group's reasoning and decision with the whole class.
This exercise is relevant for both children and adults. In addition, it helps not only to learn new words and expressions in English, but also to think critically and to discuss.