Interesting American Christmas traditions
23.12.2020 13:16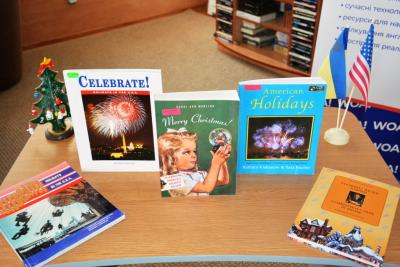 On December 25, Americans celebrate Christmas. For them, as well as for us, this is an important family holiday. They start preparations in advance. In Window on America in Kherson, you can read about interesting facts and traditions of this day.
For example, did you know that a favorite American Christmas story is «A Christmas Carol» by British author Charles Dickens? Dickens' idea of sharing and compassion spreads real Christmas feelings. There is also a strange custom of wearing special winter clothes - Ugly Christmas Sweaters. These are red and green sweaters, with deer, snowflakes, elves, penguins, Santa, and everything that comes to mind. Young people even have Ugly Sweater Parties with competitions for the «most ugly» sweater. They think that wearing something ridiculous can help take the pressure off.
Ukraine can be proud of «Carol of the Bells». It has become one of the symbols of the American holiday. How it happened? Look Voice of America video. By the way, Ukrainians were greeted with this song by the U.S. Embassy in Ukraine. Window on America in Kherson also received a small gift - a calendar for 2021 with photocopies of paintings by American artist Charles Wysocki.