MotivatiON
20.07.2019 16:02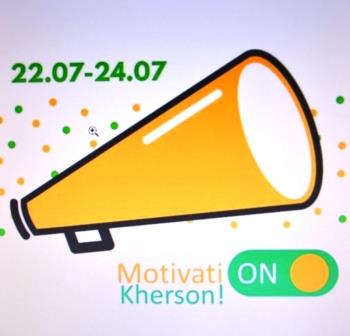 On July 22-24 in WOA Kherson, a youth event MotivatiON will take place. This is a 3-day intensive for teens 13-18, who want changes and want to start a proactive life.
During the project, there will be presentations and speeches by speakers on self-development, programs and opportunities for youth and etc. Also, within the framework of MotivatiON, participants will receive useful tips for writing their own projects, presentations of books and useful online resources, drawings and lots of communication.
Pre-registration is required at the link: forms.gle/nGa2DgqabsriJdbJ7
More about the event - on the social networking page: facebook.com/events/2812936582056070
Organizers: Anastasia Khalaimova - EYP Ukraine official delegate, member of Kherson student parliament, volunteer; Anastasia Shekhovtsova - EYP Ukraine delegate; Ivan Dudyak - EYP Ukraine, semi-finals in UGS.