Speak English with Us
17.05.2021 13:51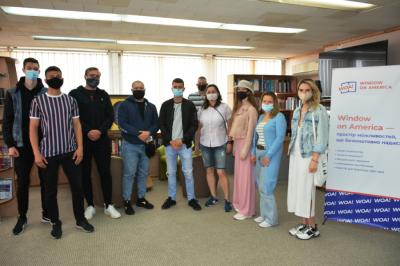 The next meeting of the Speaking club at the Window on America Center in Kherson passed in the spirit of supporting democratic values, such as the right of everyone to ask a question and get an answer. Unlike the usual meetings, when our facilitator Svitlana Zorina suggested the topic for discussion, the participants asked questions this time. So we talked about:
What area of your life do you want to improve?
What countries have you visited?
How was your job interview?
Where was Napoleon Bonaparte born? and others.
Every fan of English was able to train and improve their speaking skills. A bonus was the participation of an American guest, Alan.