What Age Is Best? Tell About It in English
29.03.2021 13:02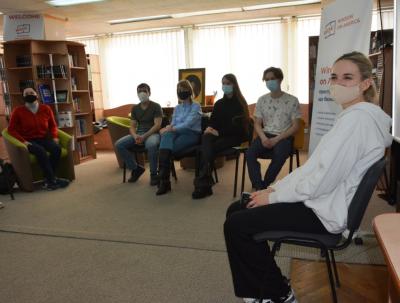 The topic of «The Age» raised interesting, lively, and fun discussion during the Speaking Club «English for Everyone» at Window on America in Kherson. Each participant answered the questions of Svitlana Zorina, the club's facilitator, namely:
- What age is best for you and why?
- Were there circumstances when other persons thought you were older or younger?
- Do you feel the age difference with your parents? and others.
As always, we were pleased with the help of native speakers. You not only improve your speaking skills but also learn more about American culture thanks to our guests. We will be glad to see every English speaker in our cozy Honchar library every Sunday at 11:00.