Which Animals Do You Know?
21.09.2021 13:01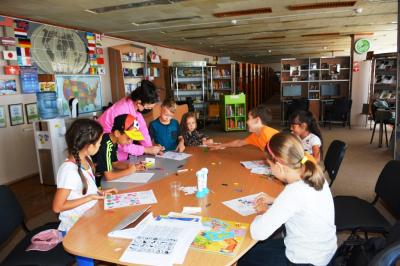 It is known that animals cannot talk like humans. But everyone knows that animals can make sounds and communicate through smells. They have a kind of gesture and mimic language.
With the help of an audio pen Smart Koala, members of the club "Easy English for Kids" learned to pronounce the names of animals correctly. They also learned new words, repeated the colors. Our visitors guessed riddles, solved puzzles, and colored pictures. They had fun not forgetting about the learning.
Join our meetings every Sunday at 1 p.m.