Youth Leadership Program
02.09.2019 12:53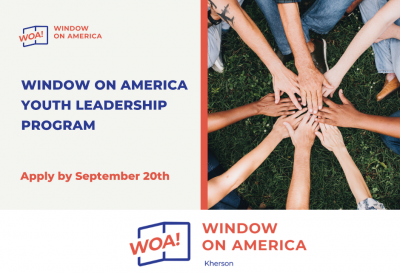 Window on America Network (WOA Network) is happy to announce Youth Leadership Program to help motivated young people to realize their potential. If you are a high school or university student who is eager to develop leadership skills and contribute to your community, apply for this opportunity.
Why participate?
Participants will gain practical skills, knowledge and leadership experience to kickstart their careers, will make an impact on their communities through innovative and cutting-edge projects.
Selected candidates will work closely with Window on America Coordinators to implement events & programs in Centers and do outreach through Facebook and Instagram.
Duration of the program: October, 2019 - April, 2020
Learn more: http://bit.ly/WOAYLPLearnMore
Apply by September 20th here.