Take a step towards fluency in English
06.09.2021 14:44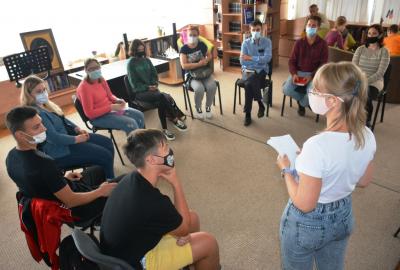 Learning to speak English fluently on any topic and feel comfortable is the dream of every English lover, so with the help of the English for Everyone club at Window on America in Kherson, you can do it. After the summer break, each first meeting begins with the traditional theme of Summer Vacation. Members of the club discussed issues such as:
Do you often have a vacation in summer?
Is it important for you to travel somewhere during the vacation?
What makes you think that you had a really good rest?
What do you like to do in summer?
Do you usually go to the sea?
Do you have a fun summer story to share? and other.
On the wings of positive emotions and a big desire to improve English-speaking skills, we continue to meet every Sunday at 11:00 in the foreign language department Oles Honchar Kherson regional universal scientific library.