A Friend Indeed
26.04.2021 14:34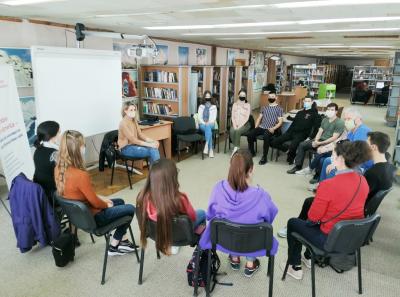 Friendship is a concept that exists in every language and nation, so the «English for Everyone» Speaking Club at the «Window on America» Center in Kherson decided to discuss this topic. Traditionally, the participants answered the questions of the club's facilitator Svitlana Zorina, such as:
How many friends do you have?
What is friendship for you?
Is there a friendship between a man and a woman?
The last question indicated the difference between American and Ukrainian cultures. Tom Laughlin emphasized that friendship between opposite sexes is a common phenomenon in the United States. Instead, in our country, such friendly relations are only developing. In his opinion, the Second World War influenced this situation, which resulted in a shortage of men. Nevertheless, friendship has been a significant part of life for both our countries.
As always, we invite you to participate in English Speaking clubs. Please note that the next meeting will take place after the May holidays, namely 16.05.2021.