New Year's resolutions
12.01.2020 16:22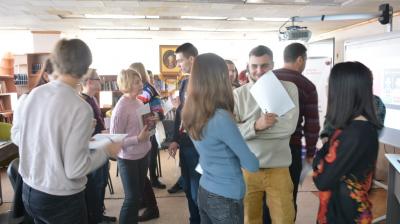 On January 12 we had this year's first English Speaking club at Window on America in Kherson. The visitors knew about the notion "the New Year's resolutions". This notion is popular in English-speaking culture. We don't have a special word in the Ukrainian language to express this notion. A New Year's resolution is a promise that you make to yourself to start doing something good or stop doing something bad on the first day of the year. Every year, millions of people make New Year's resolutions, the most common of them are:
Exercise more
Lose weight
Learn a new skill or hobby
Save more money / spend less money
Travel more
Read more
However, according to a study published in the Journal of Clinical Psychology, only 46% of people who made New Year's resolutions were successful. This is not our case, because we know that the goals set have to be specific, measurable, achievable, relevant, and time-limited. Each participant joined the English-speaking tradition and set at least three goals.