English Spring
09.03.2021 13:43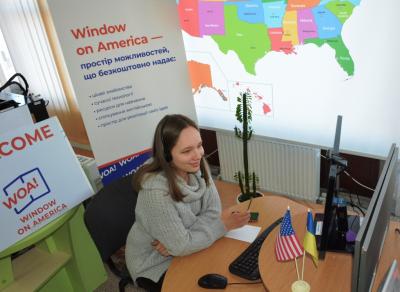 The first spring week has started in the Kherson center Window on America. Our visitors continue to improve their English knowledge in classes and clubs of interest, and young online readers pleasantly surprise us with their thirst for knowledge. The spring sun inspires us for new achievements and accomplishments. Window on America Center and our guests - Tom Laughlin, Francisco Santillan, and Svetlana Zorina - help to improve your speaking skills.
We remind the schedule of meetings of clubs:
every Thursday at 15:00 - English Grammar Club;
every Sunday at 11:00 - Speaking Club English for Everyone;
every Sunday at 15:00 - Online English reading club for teenagers.